Computer Network Specialist Certification Package Included Courses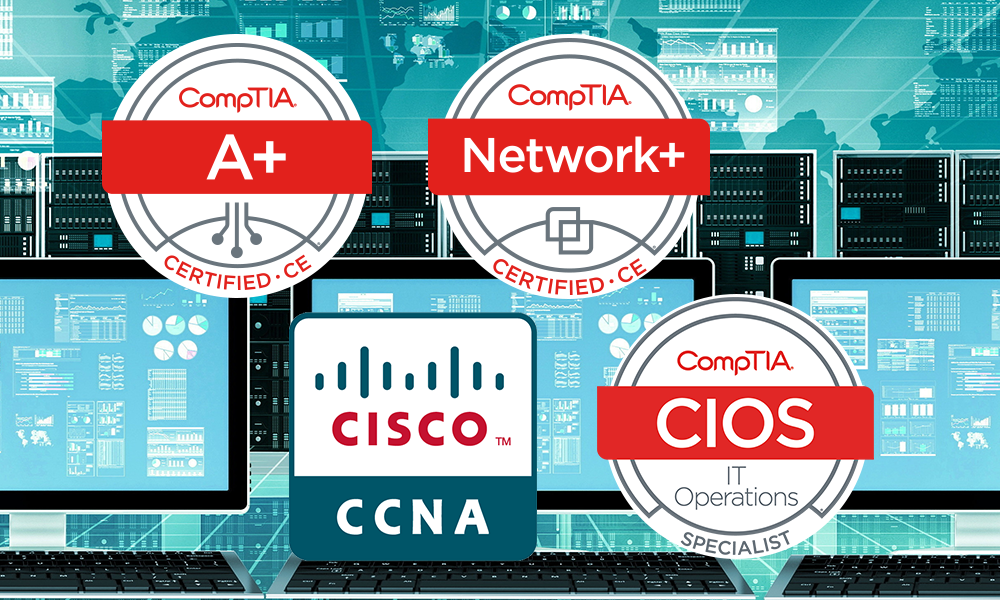 CompTIA's A+ and Network+ certifications cover the essentials in computer hardware, software, networking, and security. Cisco's CCNA certification focuses on managing and implementing Cisco routers, switches, wireless access points, and wireless controllers. These certifications are can lead to working as a network operations specialist, network administrator, or network engineer.
CompTIA certifications will provide the foundational knowledge required for Cisco's CCNA certification.
Once a candidate earns CompTIA's A+ and Network+ certification they will be a CompTIA IT Operations Specialist (CIOS), which validate the skill sets needed across IT operations, deepening your mastery of skills and broadening the number of IT infrastructure roles in which you can contribute.