Entry Level IT Specialist Certification Package Included Courses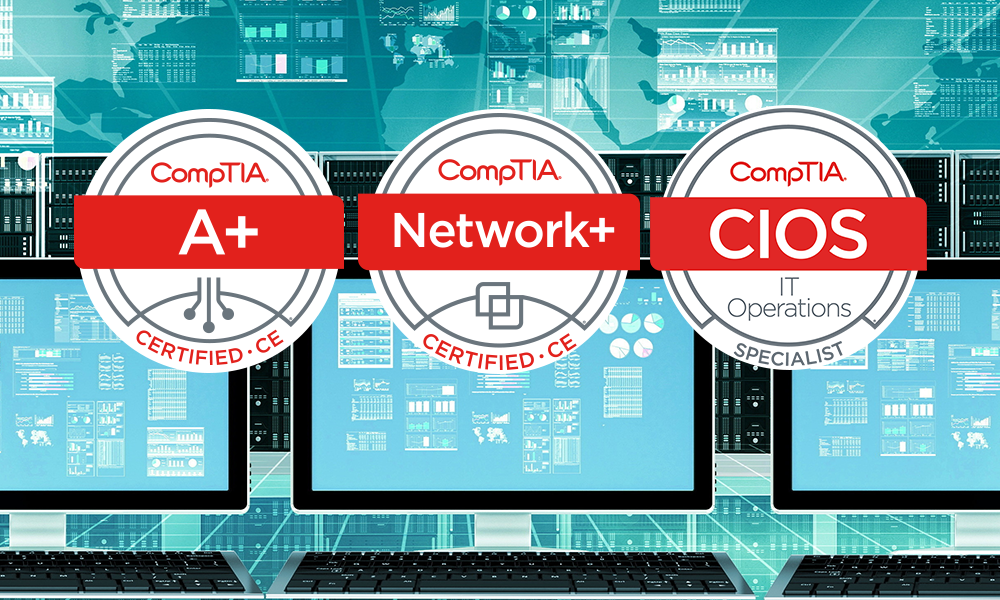 CompTIA's A+ and Network+ certifications cover the essentials in computer hardware, software, networking, and security. These certifications are often considered the bare minimum requirement for a PC technician, system administrator, or network administrator.
CompTIA certifications can validate that a candidate has a good foundation of IT operations before they attempt a higher level certifications like Cisco's CCNA and Microsoft's MCSA/MCSE.
Once a candidate earns CompTIA's A+ and Network+ certification they will be a CompTIA IT Operations Specialist (CIOS), which validate the skill sets needed across IT operations, deepening your mastery of skills and broadening the number of IT infrastructure roles in which you can contribute.